Fort Whyte Physiotherapy Services Winnipeg
Our Vision
Our team specializes in Manual Therapy, IMS and Dry Needling and exercise. Our highly trained physiotherapists are not only physiotherapists but also Kinesiology graduates and have been certified as personal trainers (CSEP-CPT). Our massage therapist is a highly skilled, deep tissue therapist who has a passion to get you better. Our emphasis is on team work and our focus is on getting "YOU" better.
Our Philosophy
Fort Whyte Physiotherapy is committed to providing high quality outpatient physiotherapy services in Winnipeg within the beautiful state-of-the-art facilities at Impact Performance Centre.
As a healthcare leader we partner with groups and events within the communities we serve. Our focus on our physical therapists continuing education is unmatched and guarantees our physical therapists understand and put into practice cutting-edge treatments and rehabilitation techniques available for all types of injuries and conditions.
Our Mission
At Fort Whyte Physiotherapy our goal is to get you back doing what you love in the most efficient way possible. We achieve positive lasting results through our specialization in Manual Therapy, Acupuncture, Intramuscular Stimulation and Dry Needling and Exercise. Our number 1 priority at Fort Whyte Physiotherapy is patient satisfaction and providing a positive environment where you feel informed, educated and in control of your recovery process.
High Quality
We take a goal-oriented approach to healing. Whatever your goals might be we want to help you achieve them
Patient Care
We'll provide hands-on treatment in the office and education you can take home with you, enabling you to become an active participant in your recovery and future physical health.
Professional Service
Our 3 physical therapists have a shared passion for helping our community stay active.

Lindsay Stevenson
Certified in Acupuncture and Gunn IMS, BMR-PT, B(Kin)
Lindsay is the owner and operator of Fort Whyte Physiotherapy at the Impact Performance Centre.
Kendra Lang
Certified in Acupuncture and Dry Needling, BMR-PT
Kendra graduated with a Bachelors of Physiotherapy at the University of Manitoba in 2009.
George Sandhu
Osteopath, MOA, MCMA
George Sandhu is a Faculty Member of National Academy of Osteopathy and National University of Medical Sciences (Spain,USA). He is also the first and current President of the Canadian Manual Osteopathic Association (CMOA).
Tina Goutsos
Certified Athletic Therapist
Tina Goutsos is certified in acupuncture, myofascial cupping and blading as well as neuroproprioceptive taping (K-Tape) which all can be added to a treatment.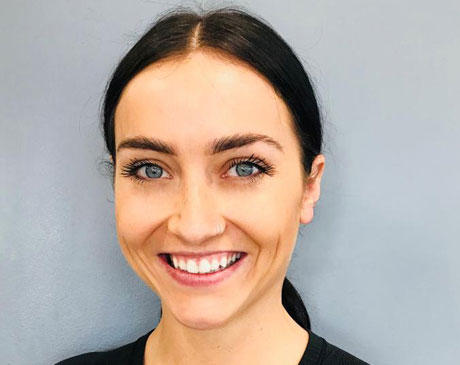 Shalyn Cosgrove
Certified Physical Therapist
Shalyn Cosgrove received her bachelor of Kinesiology with a minor in Psychology and Geriatric studies from the University of Manitoba in 2014, and is a graduate from the class of 2019 University of Toronto's Master of Science in Physical Therapy program.
Megan Brook
Physiotherapy Assistant
Megan Brook completed her undergraduate degree in Kinesiology at the University of Winnipeg.
We're hiring Therapists
If you're a Physical therapist looking to take your career to the next level, explore all the Physical Therapy career opportunities.
We're looking for candidates who are ready to bring their expertise to our team and strive to provide the very best service to our clients.